Lena Bohlin successfully reduced sick leave rates from 10% to 4%
How can one make a difference for their employees?
Lena Bohlin, sister of Hans Bohlin and newly appointed board member of Fascia Innovation, also worked towards improving health. As a unit manager responsible for 300 people at Umeå University, she successfully reduced sick leave from 10% to 4%.
In many organizations we have spoken to in recent years, employers face challenges in keeping their employees healthy. In an increasingly sedentary service-oriented society with high stress levels, problems such as back pain and neck pain are becoming more common. These issues can lead to reduced quality of life due to pain, difficulty in working and resting, and eventually longer sick leave periods.
Human resources departments often attempt to address these problems through initiatives such as wellness allowances, gym memberships, or sporadic visits from massage therapists for employees. However, finding a solution that truly works and makes employees feel cared for and valued can be a challenge.
How can one create something truly meaningful to provide employees with a healthier everyday life?
My sister, Lena Bohlin, faced these very challenges as an administrative unit manager at Umeå University, where they had 200 employees and a sick leave rate of 10%.
However, the search for a solution had to be put on hold as life got in the way.
"In the year 2000, my daughter was diagnosed with childhood cancer, which shook my life to its core. Existential questions about what constitutes a good life, what health means, and how I wanted to live my life became prominent during the year we spent at the hospital during her treatment. Fortunately, everything turned out well, and she is now a healthy 30-year-old with her whole life ahead of her. However, upon returning to work, my focus shifted. I wanted to develop an approach that would help our employees within the University Services maintain their health."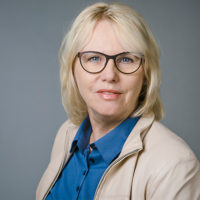 Upon her return, Lena decided to take action and implemented three practical solutions that would have a significant impact.
Implementing free private treatment for all staff members at the workplace by hiring two massage therapists and an osteopath.
The therapists provided 45-minute treatments so that anyone who had the opportunity and need could receive treatment at short notice.
Initiate conversations about well-being and the perception of the body, shifting from viewing it as a mechanical entity for clocking in and out to recognizing it as a living organism with different needs and conditions. This, in turn, resulted in the staff starting to take care of their own bodies.
The cost of the solution was lower than expected, and the results were much better. Five years later, the sick leave rate had decreased from 10% to 4%.
Can treatment and wellness be made more accessible by integrating them into office environments?
I was very inspired by Lena's work, and together with her, I have started to explore how we can make the solution even better and clearer for both HR managers and employees.
The solution worked, but the cumbersome aspect of traditional massage/treatment is that it is private, requires undressing, potentially involves oils, and even a shorter treatment of 20-40 minutes can be relatively long in relation to work time. We approached the situation with two questions:
Can treatment and wellness be made more accessible by integrating them into the office environment?
Can we make the treatments shorter without losing effectiveness, so that we can fit in more frequent sessions?
In recent years, we have started testing 5-10 minute treatments with our treatment machines at trade shows and found a methodology to achieve significant results in a short amount of time.
In the summer of 2017, we were invited to the Equestrian European Championships in Gothenburg to treat staff and riders. In the fall of 2017, we were invited by Volkswagen to treat visitors at their booths during horse shows at Elmia and Friends Arena.
The results were evident, as shown in the interviews with Jörgen (10 minutes at the Equestrian Championships) and Moa (10 minutes at Friends Arena). The advantage of the treatment is that it is effective, can be done with clothes on, and provides clear benefits for the individuals receiving the treatment.
However, providing treatment in a public environment became a bit chaotic, or rather somewhat unclear, and it is preferable not to appear messy in Volkswagen's booth—or in an office, for that matter.
Therefore, at the end of 2017, we made the decision to develop a new solution—a public treatment station.
It will be exciting to see if we can fundamentally change corporate healthcare.
Best regards, Hans Bohlin CEO, Fascia Innovation
Fascia Innovation is introducing treatment in a public setting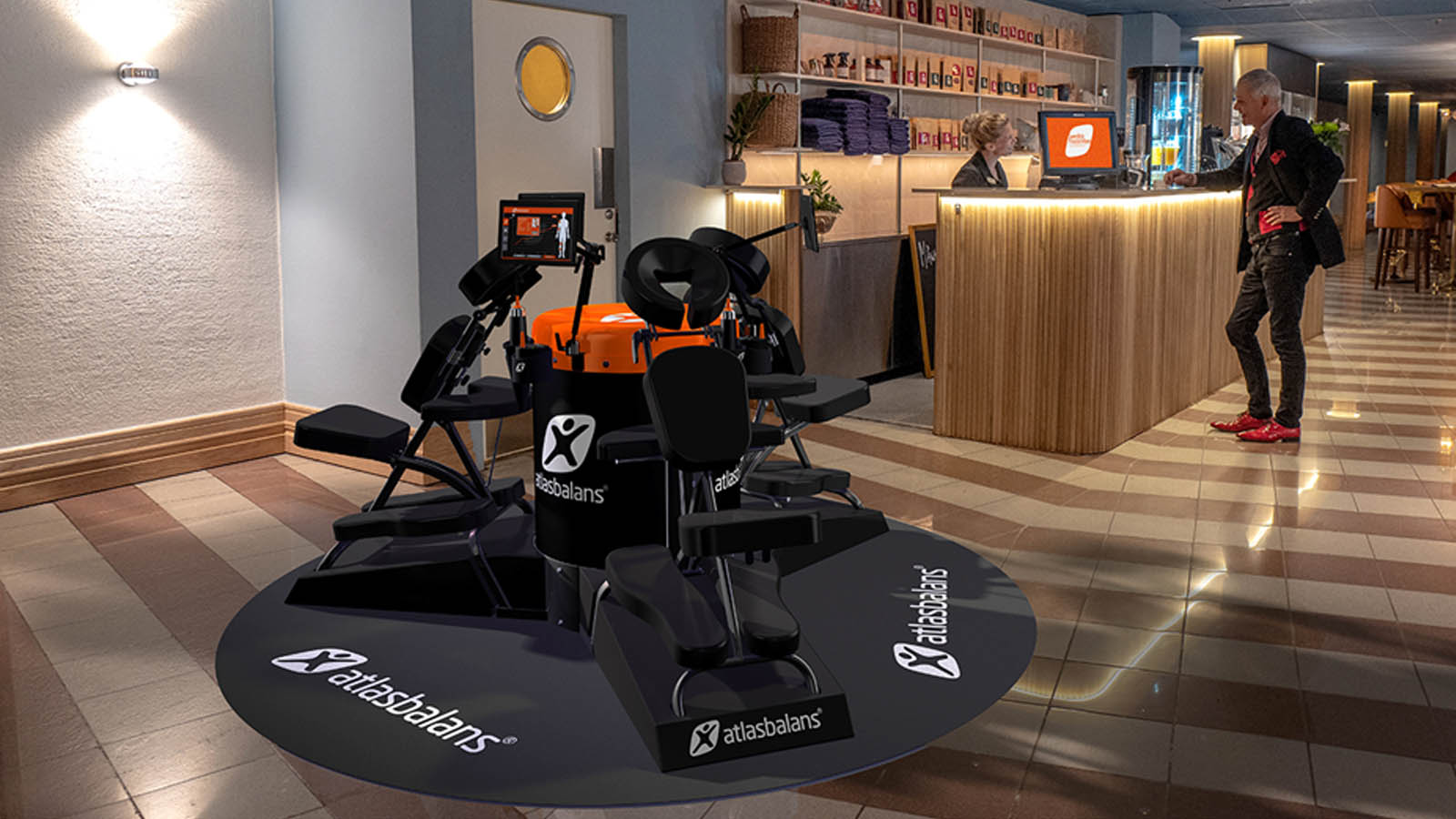 Treatment with 1-3 machines, reaches deep, increases mobility and relaxation, provides a clear result.
Significant effect in a short time, easily accessible treatment with clothes on.
Designed for public environments, sparks interest in well-being, reminds the staff that you care.
Are you interested? Click the button below and tell us more about your company.
Read more about Swedish Fascia Vibes by Fascia Innovation